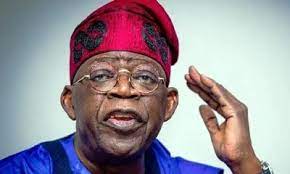 Nigeria's rising inflation continues to bite harder, pushing more citizens into poverty as the cost of living and purchasing power shrink under President Tinubu's administration.
This is as headline inflation increased 24 times in two years to 27.33 per cent in October, propelled by food inflation, which soared to 31.52 per cent in October 2023 from 30.64 per cent in September 2023.
Food items, accommodation, clothing, electricity, education fees and other prices have all hit the rooftop.
The Central Bank of Nigeria, CBN, quickly insisted that its recent monetary policy has started yielding results despite not holding the Monetary Policy Committee's meeting since September.
According to the World Bank, in the five months of 2023, accelerating inflation pushed four million Nigerians into poverty.
The Washington-based development bank's data came months after the multidimensional poverty index released in November last year said 133 million people in Nigeria live below the poverty line.
But upon the emergence of President Tinubu, he vowed to take Nigeria's economy out of the woods with his renewed hope mantra, but months down the line, Nigerians are yet to have the feelgood factor.
Since June this year, the fuel subsidy removal and foreign market liberalisation have negatively impacted the nation's economy.
Though the government said that after subsidy removal, its revenue jumped from an average of N650 million monthly to over N1 trillion in the last four months, the impact on the well-being of Nigerians is yet to be felt.